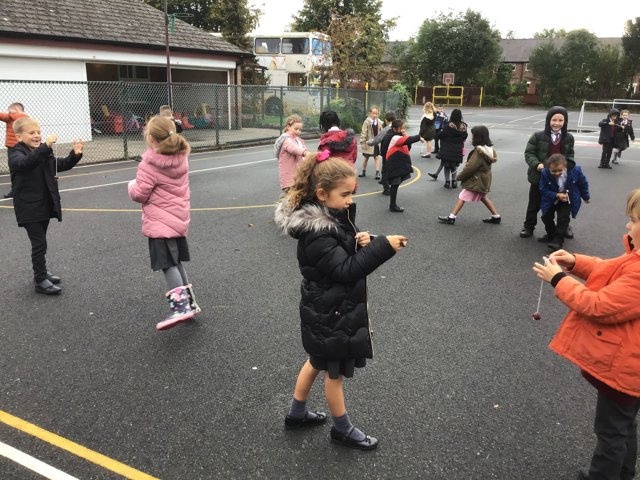 Its all about autumn fun and playing conkers with friends.
Category: Year 2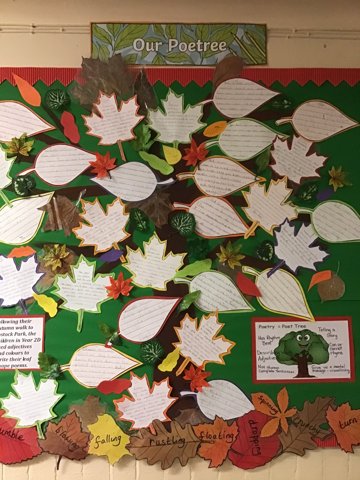 We learn about rhyming words and wrote shape poems for our Poet-Tree.
Category: Year 2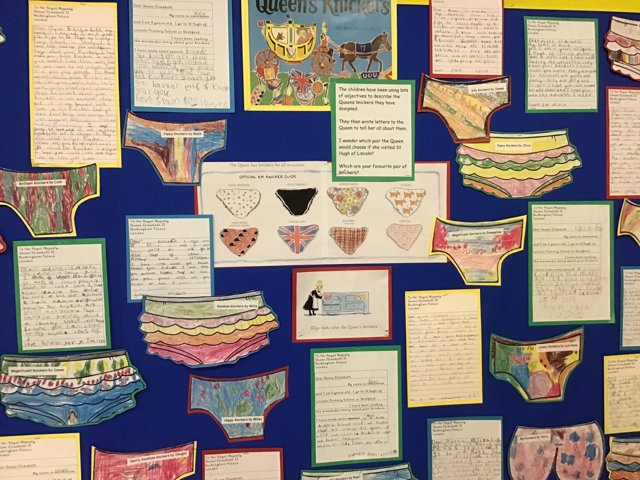 In English the Children loved listening to the story by Nicholas Allan. The Queen's knickers went missing….oh dear! So the Children designed their very own pair of Knickers for her majesty and wrote letter to tell her all about them.
Category: Year 2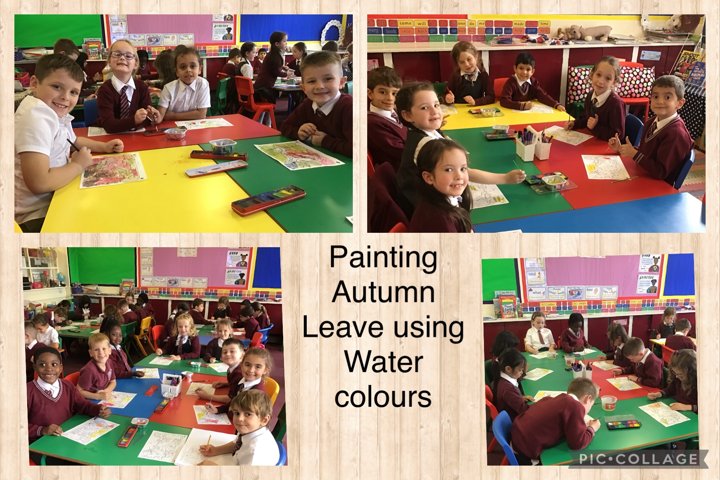 Using watercolour paints, great fun for budding artists!
Category: Year 2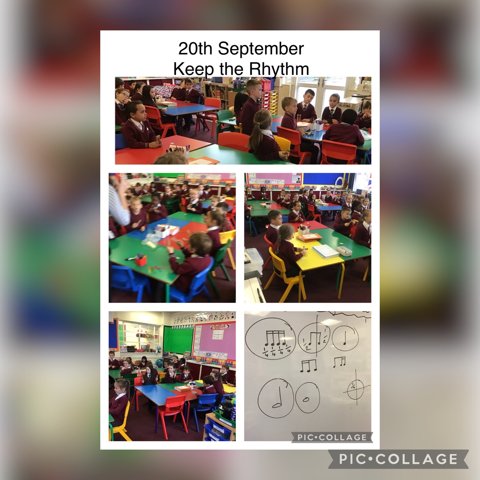 Keeping the rhythm using beating sticks.
Category: Year 2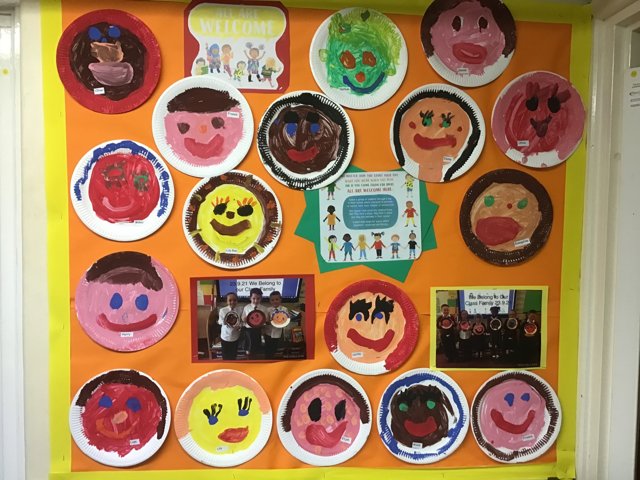 We read the story - All Are Welcome.
We talked about difference, eyes, hair, lipe, noses, skin colour and that God loves us all!
Category: Year 2
Category: Year 2
Category: Year 2
Category: Year 2
Category: Year 2
Category: Year 2
Category: Year 2