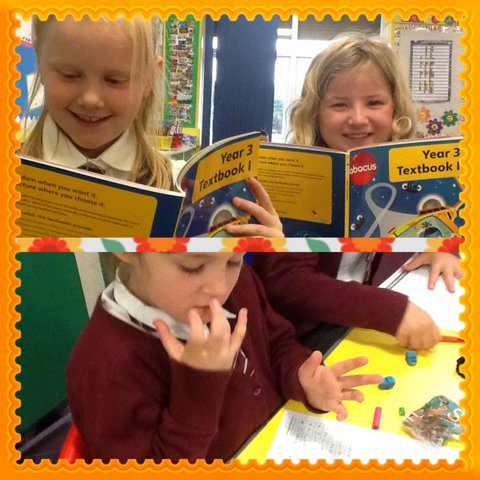 This week we have been working hard at learning our times tables and doubles to 30.
Category: Year 3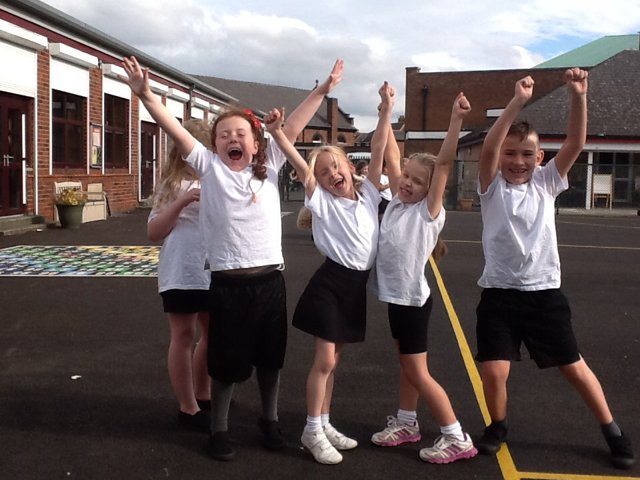 I love this picture :-) the children working together as a team.
Category: Year 3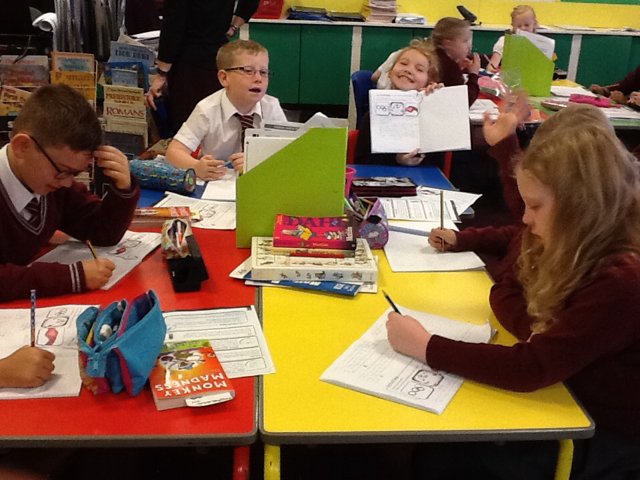 This week in RE we have been looking at the promises our parents and godparents made at our baptism. We decided that it's very important to keep promises ( I hope the children remember this when this when they are promising to tidy their bedrooms!! ).
Category: Year 3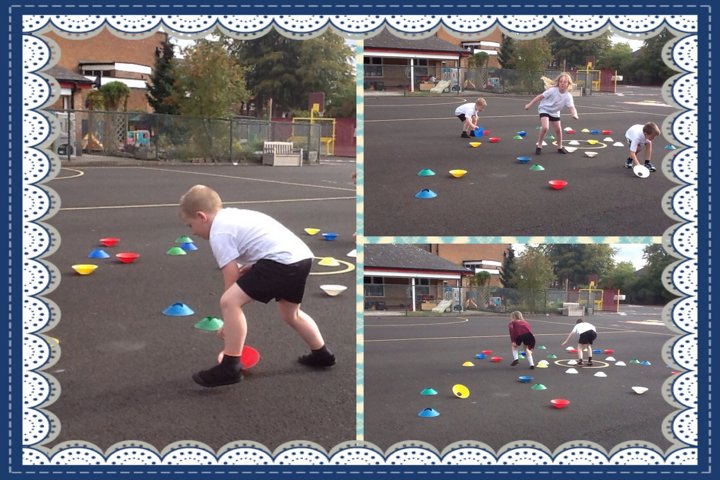 What a fun PE lesson!
Category: Year 3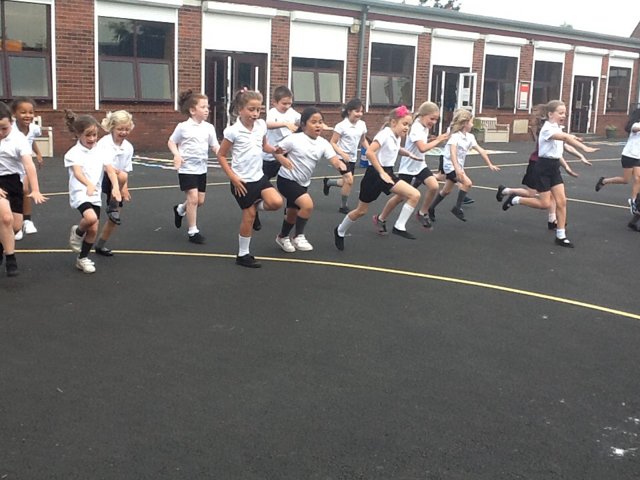 A great afternoon out in the heat! We are looking at passing skills in PE. Sadly over half of the class didn't have a PE kit today. Please can you make sure that your child has their kit in school everyday.
Category: Year 3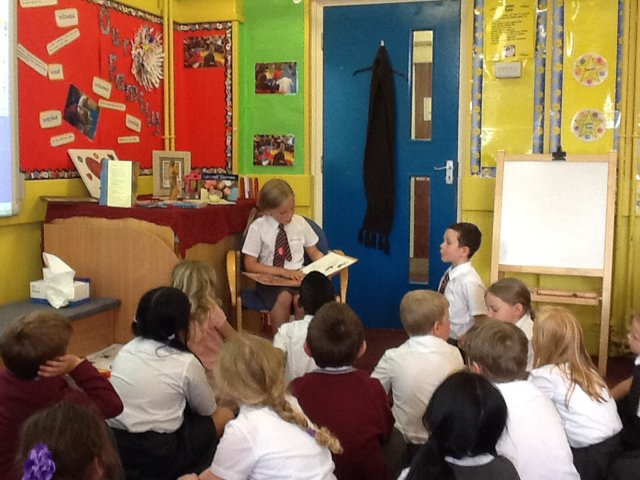 Thank you Ciara for reading us a story at the end of the day!
Category: Year 3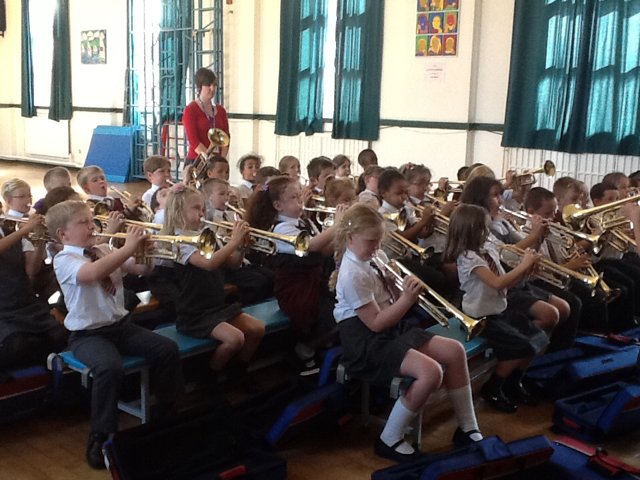 Just look at the concentration on the children's faces!
Another fantastic lesson. Well done Year 3!
Category: Year 3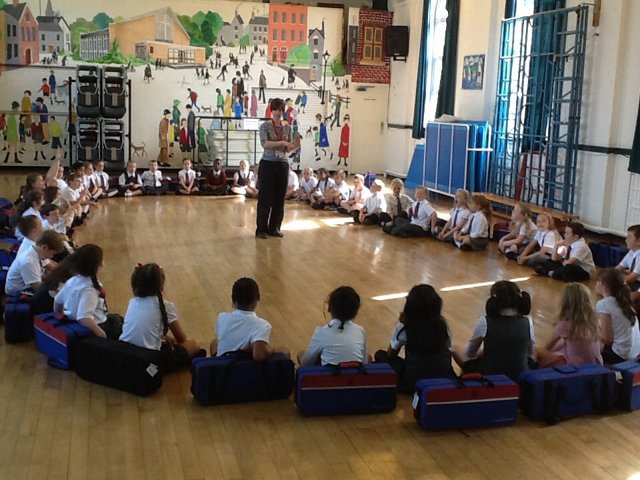 Brass lessons started this afternoon. The children had lots of fun and have lovely singing voices too. Please remember to bring in your child's brass instrument every Tuesday. Have fun practising at home :-))))
Category: Year 3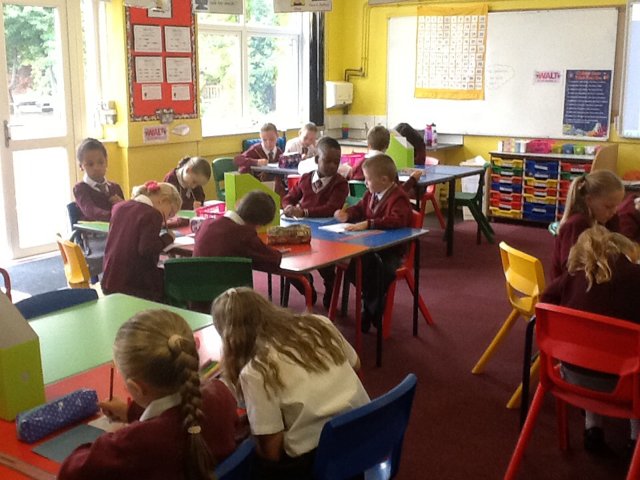 Year 3 have worked fantastically well so far and are alreadysettled into their new class. A massive welcome to Mikayla who is new to our class.
The Year 3 Welcome meeting will take place on Thursday 18th September.
Reading books will be sent out next…
Category: Year 3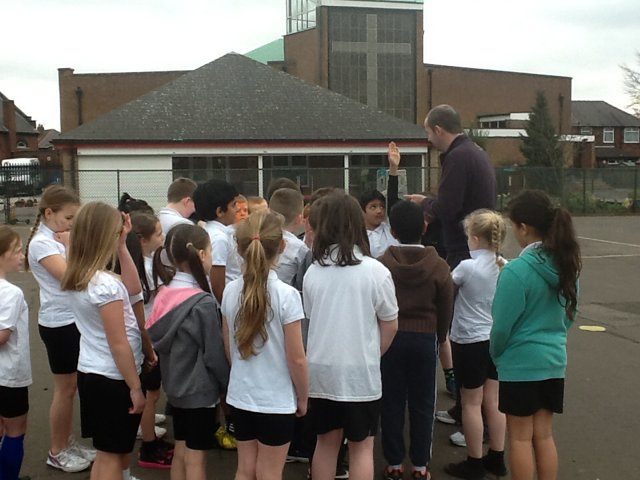 From now until Easter we will be learning to play cricket with Derek from Lancashire cricket club. Today we have been learning how to field.
Category: Year 3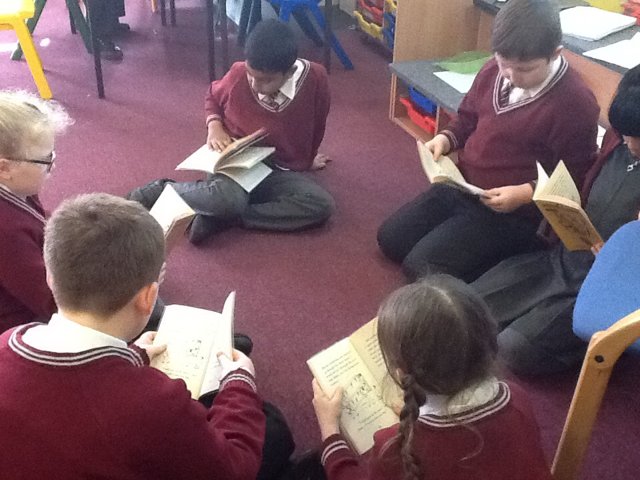 A lovely read this afternoon with the Beanstalk group. They are currently reading 'Too Big!' By Geraldine McCaughrean.
Category: Year 3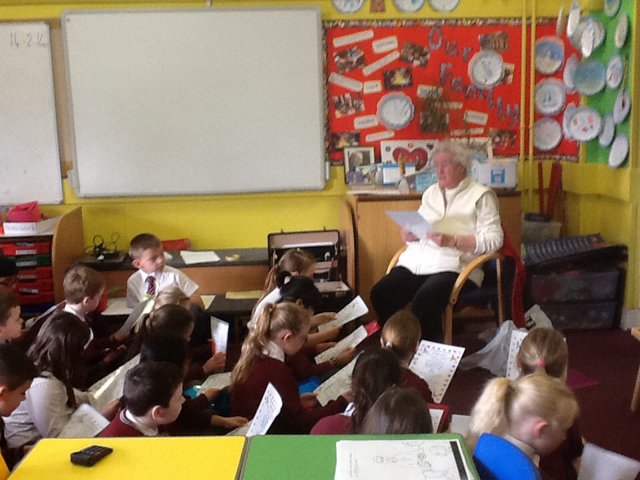 Mrs Catahan came to visit Year 3 this morning to help them prepare for their sacramental programme. We learnt some new prayers and songs and spoke about how important the sacramental programme is to us as Catholics.
Category: Year 3