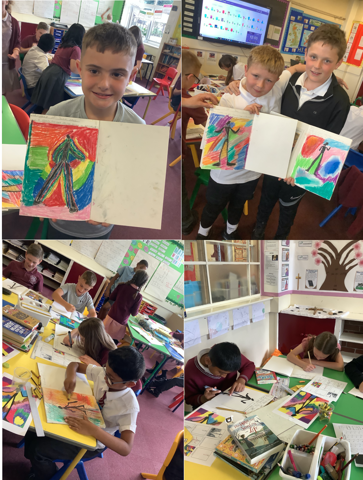 Y4/5D produced some amazing pieces of artwork this afternoon, which were inspired by Alberto Giacometti. Next week, they will move onto making their own 3D sculptures...Giacometti style!
Category: Year 4/5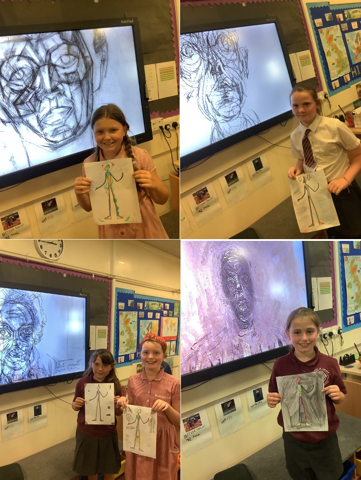 Today Y4/5 were introduced to Alberto Giacometti, an artist who is famous for his surreal paintings and sculptures. They learnt about his background and explored and discussed examples of his artwork. They then created their own drawing inspired by Giacometti!
Category: Year 4/5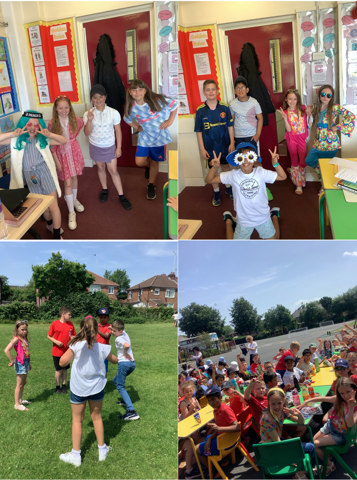 The kids loved celebrating the Queen's Platinum Jubilee today in the sun - we did lots of dancing, singing, activities and ate lots of treats! They enjoyed learning about the 1960's and we even had a dance off!
Category: Year 4/5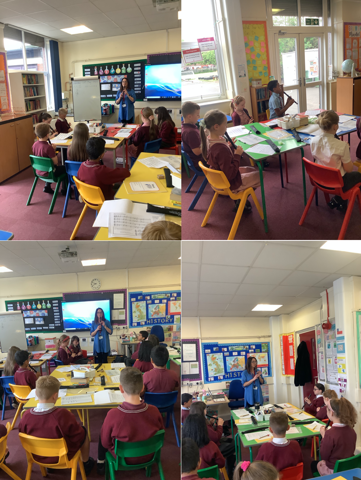 Today the kids started practising a new song on the recorder which they will play in assembly next term. Mrs Ali was very impressed with them!
Category: Year 4/5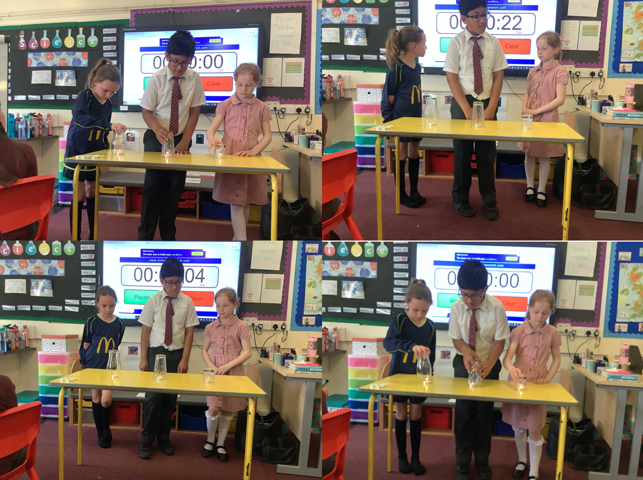 Today Y4/5 started to learn about burning and how it changes materials. We carried out an investigation into how the size of a glass effects how long it takes for a candle flame to extinguish.
Category: Year 4/5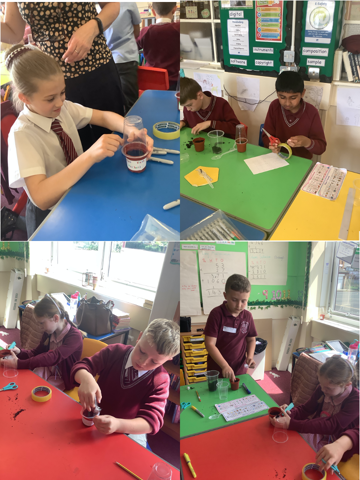 Today in Y4/5, we created our own mini greenhouses. We planted some mint seeds which we will place in sunlight and water every few days, so that they grow into lovely fragrant mint herbs!
Category: Year 4/5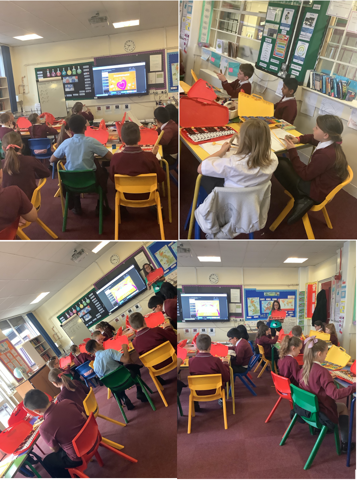 Today the children thoroughly enjoyed their music lesson with Mrs Ali...they were revising their understanding of music including key terminology, practising beats on their beaters as well as practising some scales on their glockenspiels. Well done Y4/5!!
Category: Year 4/5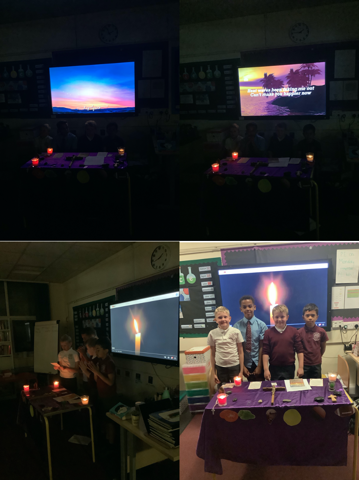 A big thanks to Bobby, Marcel, Niall and Shay who put on a lovely liturgy for our class this afternoon about health and healing. Well done boys!
Category: Year 4/5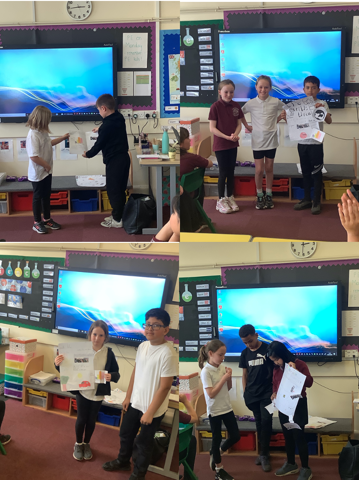 Today the children created their own magazine article to present their findings from the air pollution challenge. They then presented their work to the class and all did a great job!
Category: Year 4/5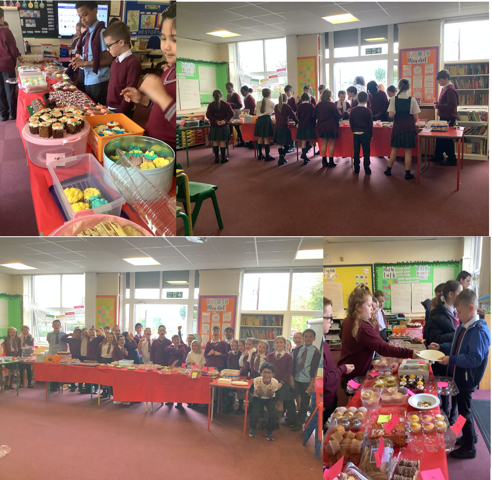 Well done Y4/5 for carrying out a brilliant bake sale today to raise money for Ukraine. You were amazing. Thank you also to the rest of the school who supported us today and bought lots of our yummy goodies!!
Category: Year 4/5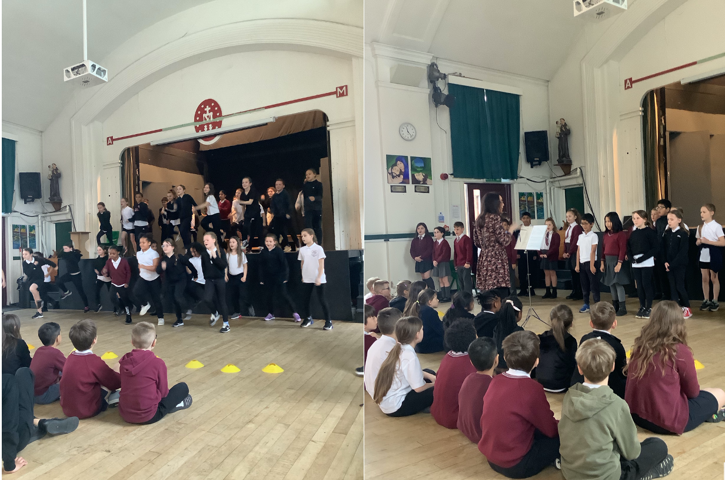 A big well done to all the brilliant dancers today, including Y4/5 who sang a spooky song called 'Shadows'...you were very impressive!!
Category: Year 4/5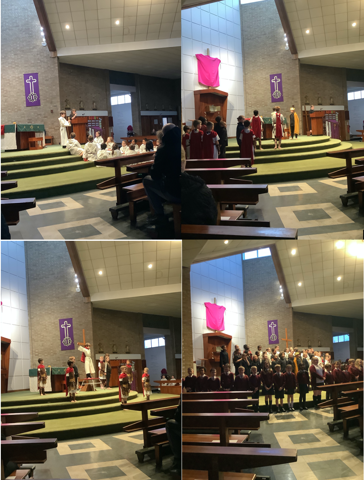 A huge congratulations to all of year 4, year 3 and choir who blew the whole school and parents away today with their brilliant Easter production. You are all so talented and made us very proud today!
Category: Year 4/5