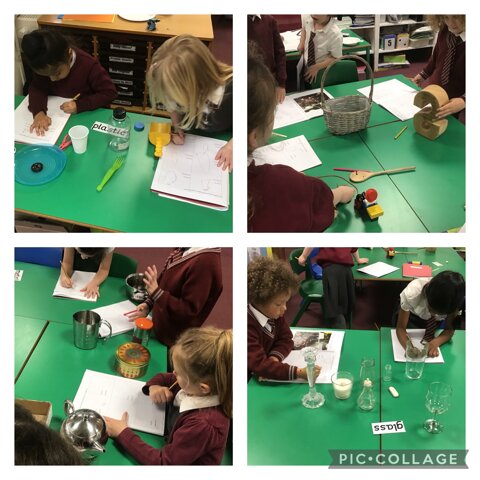 Year 1 enjoyed working scientifically to investigate the properties of different materials today.
Category: Year 1S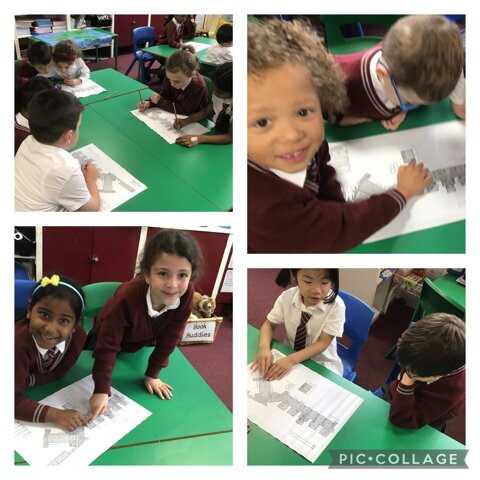 Year 1 enjoyed looking at a plan of our school and seeing if they could identify all the different rooms.
Later we took a walk around school with our plans to see if we were correct!
Category: Year 1S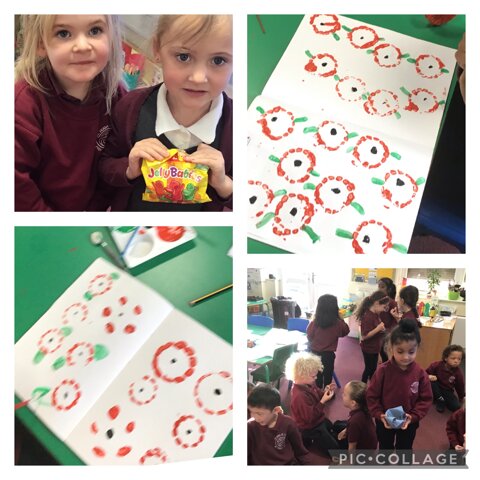 Year 1 have created beautiful poppy artwork by printing with plastic bottles. We listened to The Last Post and to the poem 'In Fanders Fields' We loved the Peace Baby sweets, given to children at the end of WW1.
Category: Year 1S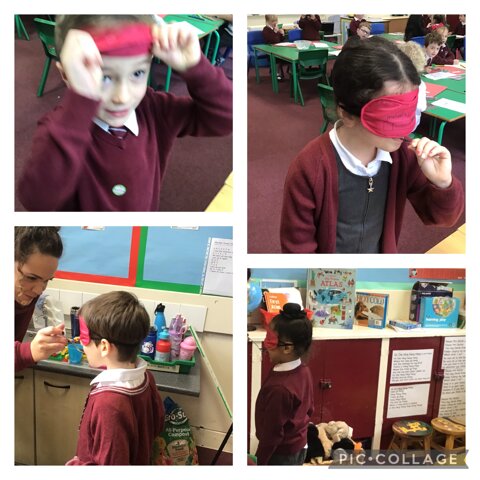 Today we enjoyed using our sense of taste to identify jelly flavours. Year 1 have worked hard investigating all our senses and they know that our senses help us understand the world we live in.
Category: Year 1S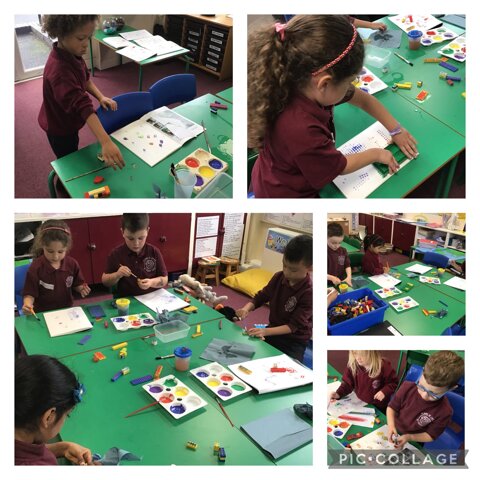 Year 1 enjoyed printing with paint, they used Lego bricks and created different effects by overlapping colours.
Category: Year 1S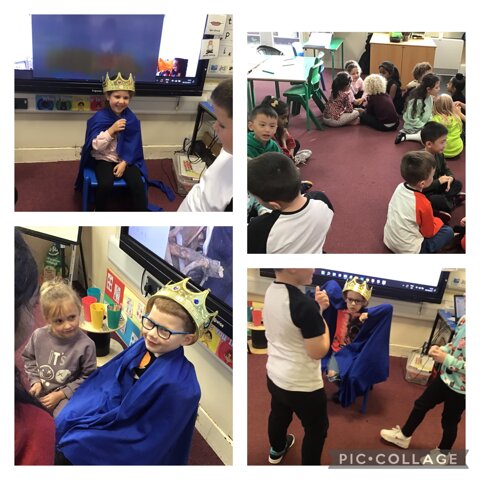 In 1605 King James 1 said everyone had to go to his church. Year 1 thought about what they could say to try to make him change his mind. Fantastic role play Year 1!
Category: Year 1S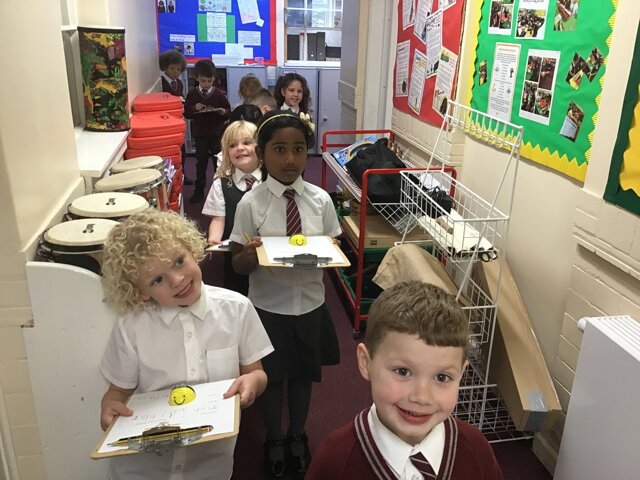 We each used a compass to find out which direction Naughty Bus went in our school. We know that to get to the dinner hall Naughty Bus went east and to get to the library Naughty Bus went south.
Category: Year 1S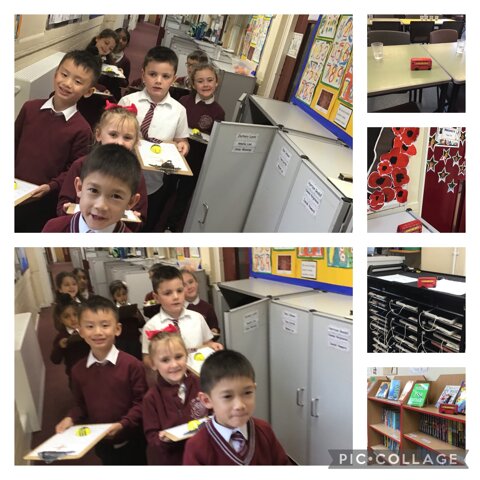 The children in Year 1 each used a compass to explore our school building. When we headed east we arrived at the dinner hall, west took us to Year 6, south was the library and north was the I pad room!
Category: Year 1S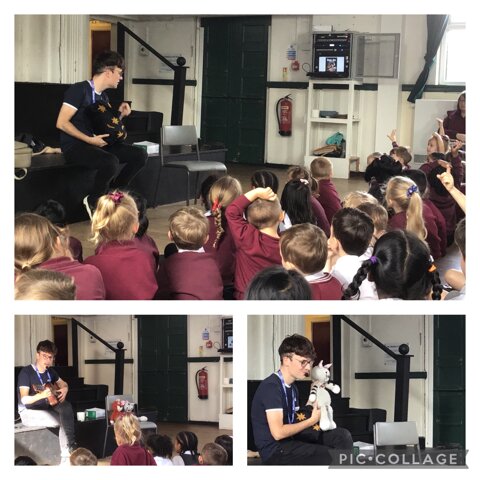 Today Sean Perkins came to our school to read his new book, Oscar and Ben, The Birthday Party. We had a wonderful afternoon!
Category: Year 1S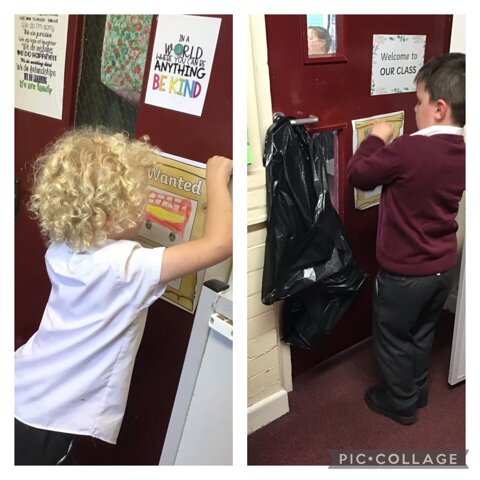 Naughty Bus has disappeared! We made some Wanted Posters and Nathaniel and Harrison put them up around school.
Category: Year 1S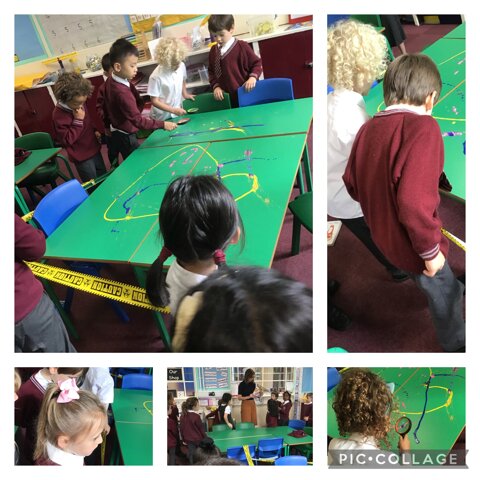 Year 1 have loved reading Naughty Bus by Jan Oke but now Naughty Bus has been up to mischief in our classroom. Paint has been squirted all over the desks and we could see wheel tracks in the paint, it had to be Naughty Bus!
Category: Year 1S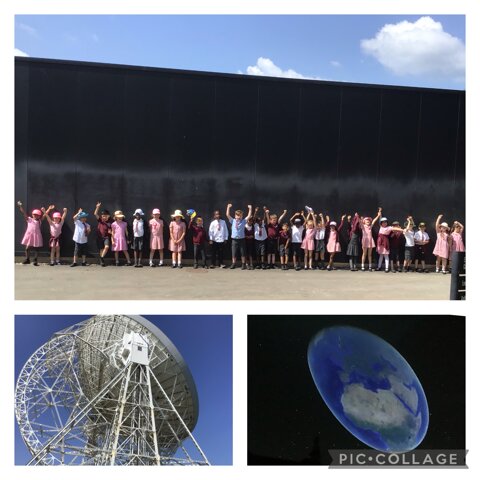 Today we had a fantastic trip to Jodrell Bank. We saw the huge Lovell telescope and enjoyed a fantastic 3D experience in the Space Dome.

Category: Year 1S