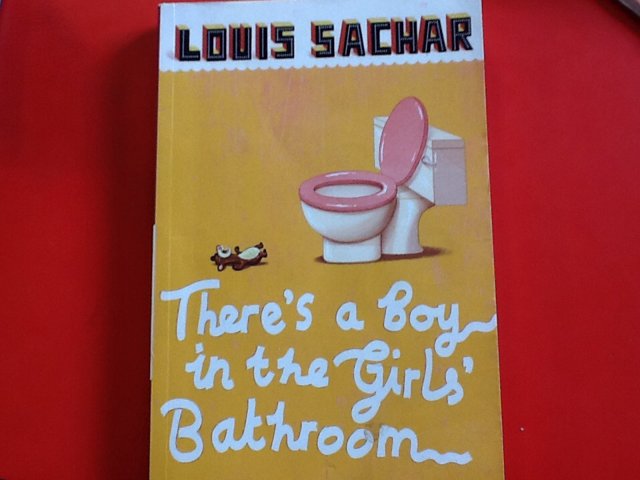 We can't wait to find out more about Bradley!
Category: Year 5/6J
Leading up to Easter the children wrote Lenten Promises. We decided after listening to the story of the Resurrection, Jesus coming back to life gave us great happiness and hope. As this is our last term the children wrote their own hopes for the future.
Category: Year 5/6J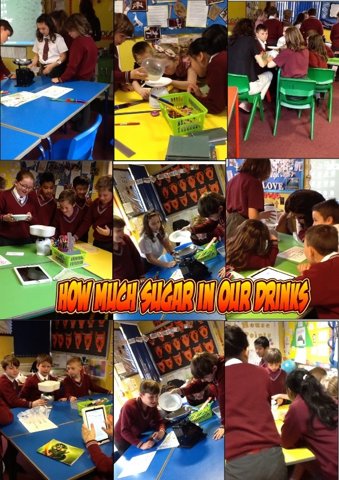 Year 5 found out about the amount of sugar in drinks. Using scales they measured out the sugar. They were shocked at how much sugar there was!
Category: Year 5/6J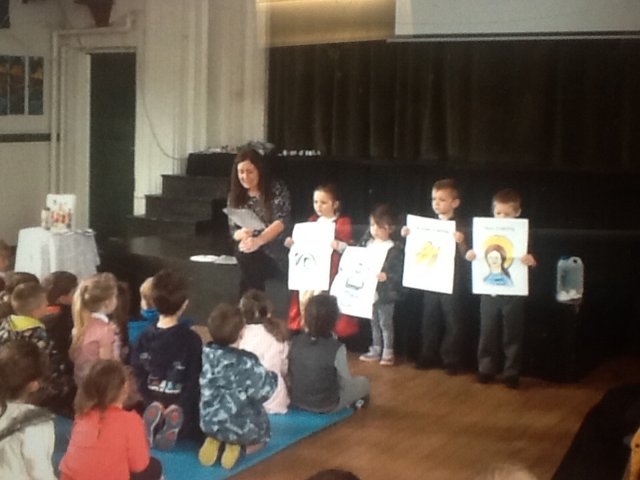 In our collective worship this week we learnt all about how Jesus rose from the dead at Easter time and how this wonderful news made the angel, Peter and Mary smile! We talked about the different things that made us happy and sad using some paper plate faces to describe our thoughts and…
Category: Reception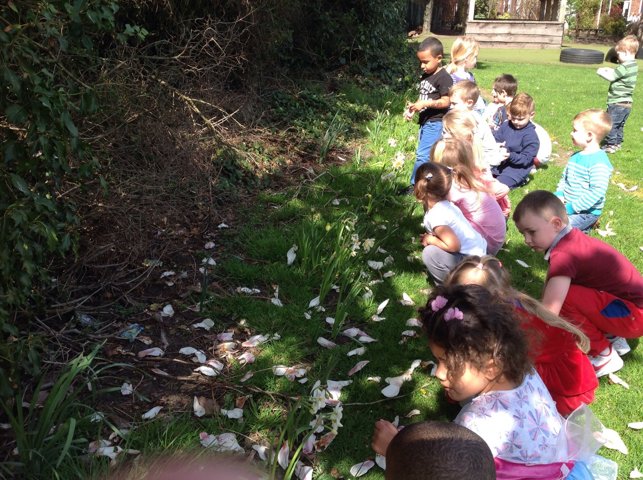 Making the grounds beautiful with nursery.
Category: Headteacher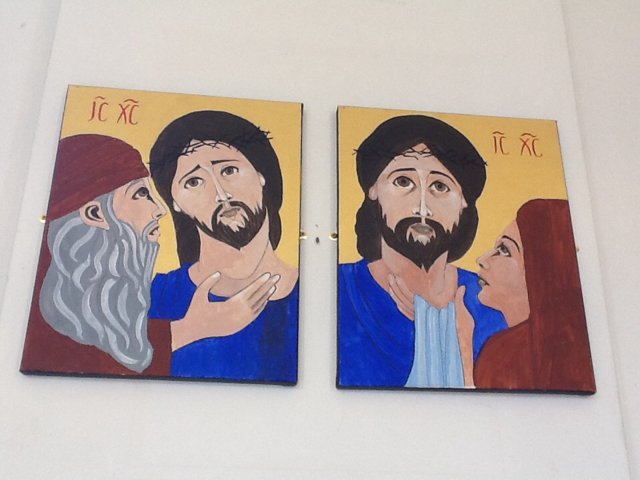 During Lent the whole school were involved in a project to paint the Stations of the Cross in the style of various artists. With local artist Mrs Towersthe children researched different styles and Year 3 decided to paint in the style of Byzantine Icon. As you can see the results were…
Category: Year 3/4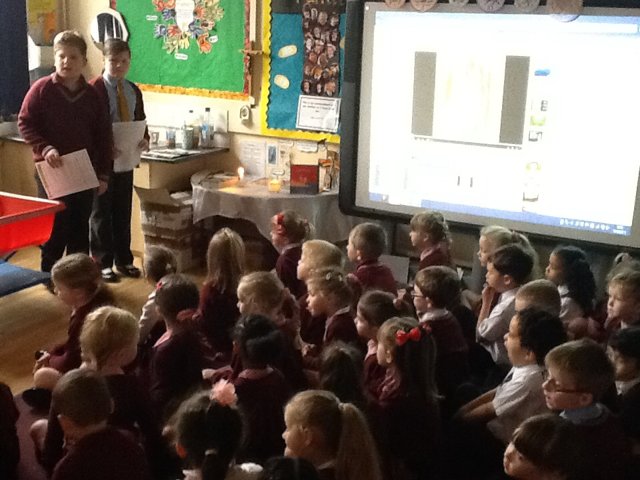 Today our prayer leaders talked about how we thought Jesus' friends felt after Jesus had died. We had lots of ideas in reception we thought the disciples would have felt afraid and probably scared too. We talked about what things we are afraid off and who helps us to feel happy and…
Category: Reception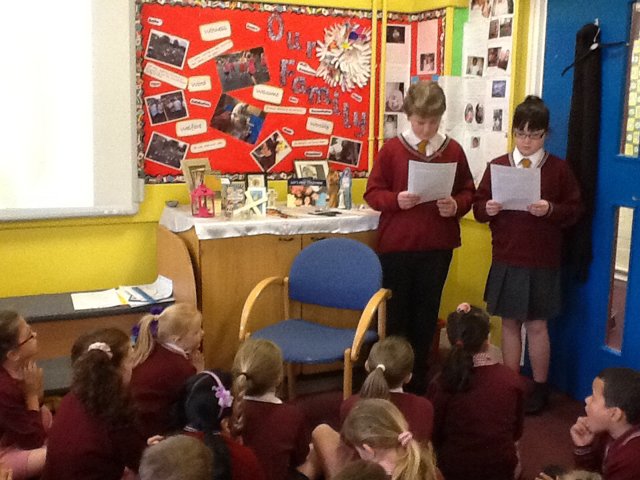 Welcome to our new prayer leaders Niamh and James. This morning the theme was 'Do not be afraid'.
Category: Year 3/4
Gaelic football training starts next Wednesday afternoon. Please can everyone remember full kit for this please.
On Wednesday 29th April it is our class mass in the hall. It starts at 9.30 am and it is going to be a celebration of the children making their first Holy Communion in the following…
Category: Year 3/4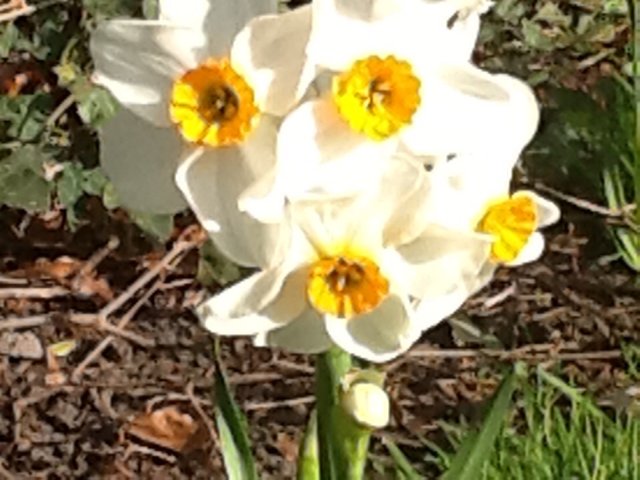 We have been exploring how the Church celebrates the Resurrection of Jesus. The children took pictures of the new life we could see appearing around our school. During springtime, the world begins to wake up from its long winter sleep and come to life again! What a beautiful afternoon we…
Category: Year 3/4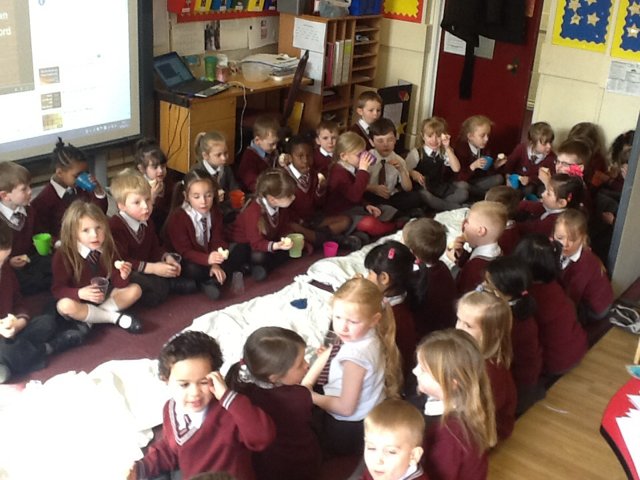 During Holy Week we have learnt all about The Easter Story. This afternoon we had our own Last Supper; we shared bread and blackcurrant juice just like Jesus and his friends did.
Category: Reception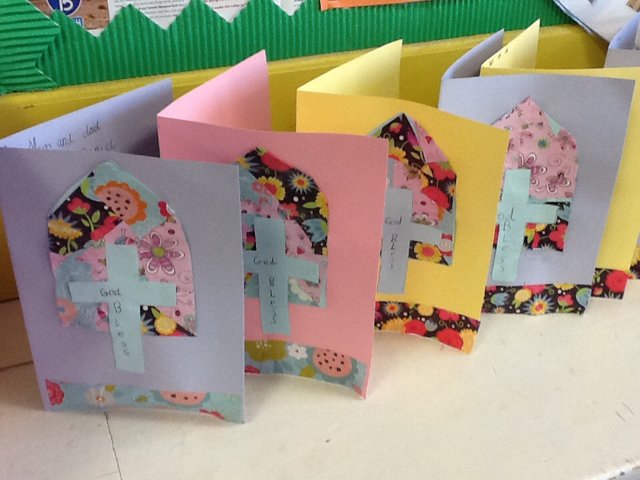 Happy Easter to you all. Wishing you a peaceful and restful holiday.
Category: Year 3/4