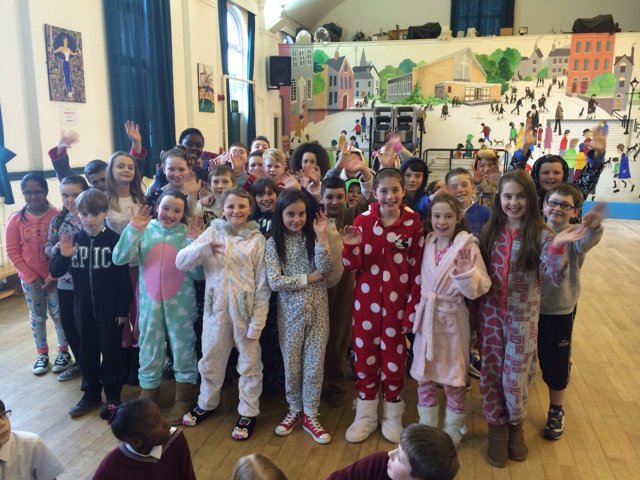 For excellent behaviour recently and achieving all their Secret Agent Tokens Year 6 had a very special treat.
They chose to wear their pyjamas for the day. Thank you and well done Year 6 for being such good Agents.
Category: Year 6E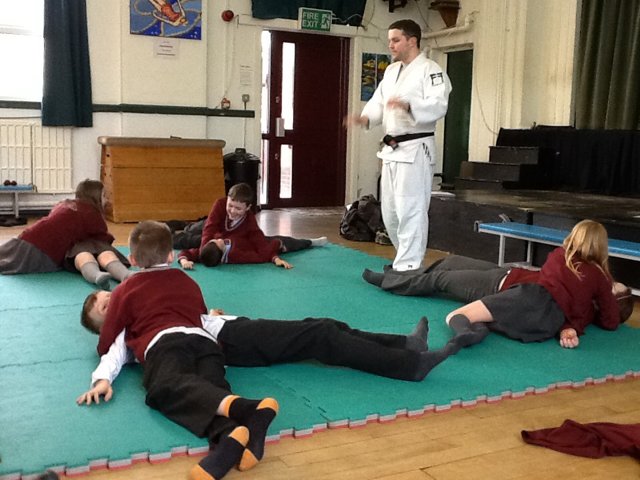 We watched a fantastic judo assembly today. Judo Education showed us some great moves!
Category: Year 6E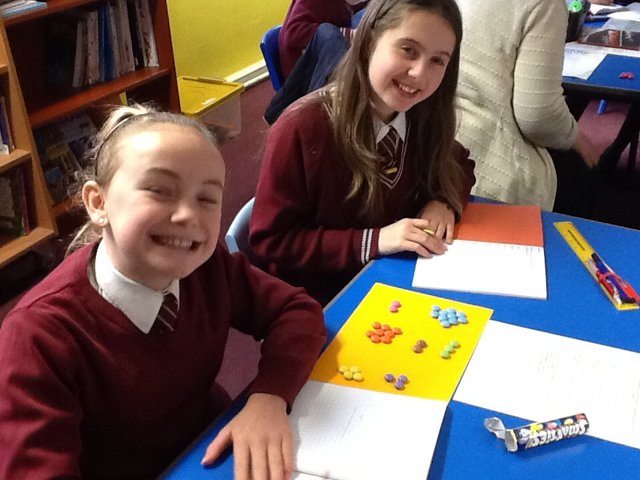 Year Six were learning about ratio and proportion today, their task involved comparing different coloured smarties. The final step was their favourite.....they got to to eat the pack!
Category: Year 6E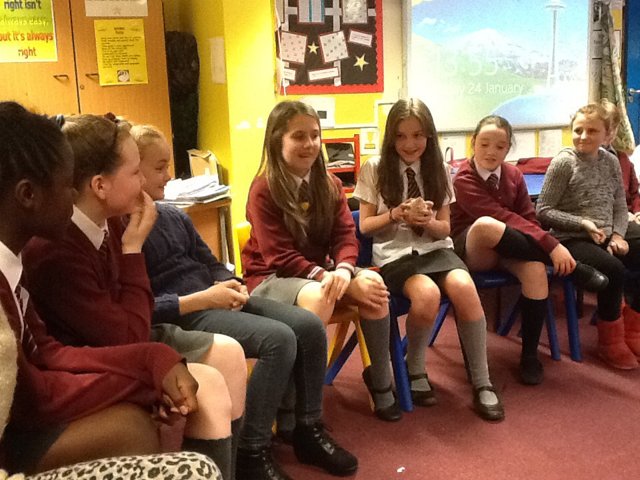 Today we have thought about the question: if you could ask 'tomorrow' a question, what would it be?
Category: Year 6E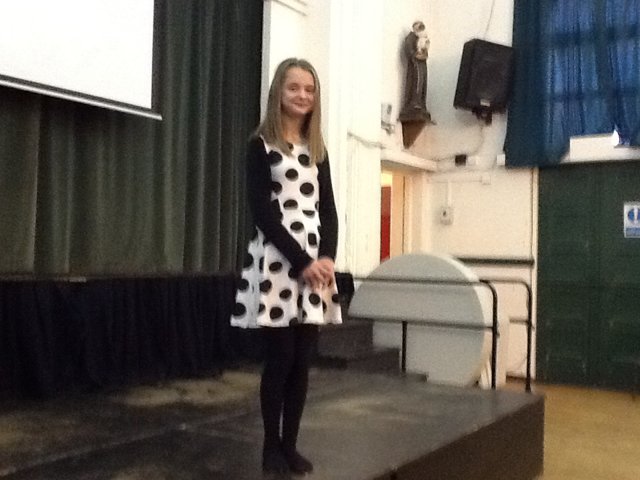 Megan gave a fantastic performance- I was so proud!
Category: Year 6E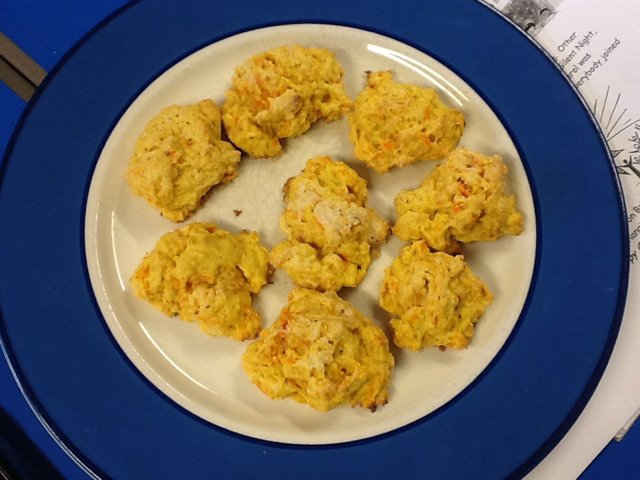 Year 6 baked carrot cookies with Mrs Blackwell today. They followed an old wartime recipe. The children thought they were delicious!
Category: Year 6E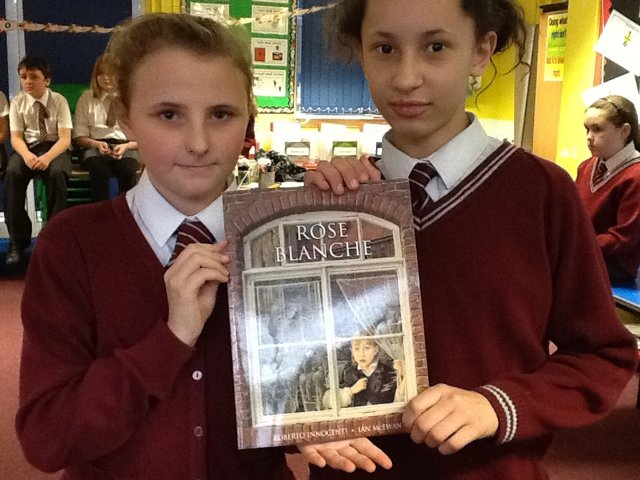 Year 6 have been reading the very moving story of Rose Blanche, a young German girl who experienced World War II. We also enjoyed a drama session this afternoon, the children were fantastic- definitely some future stars in year 6!
Category: Year 6E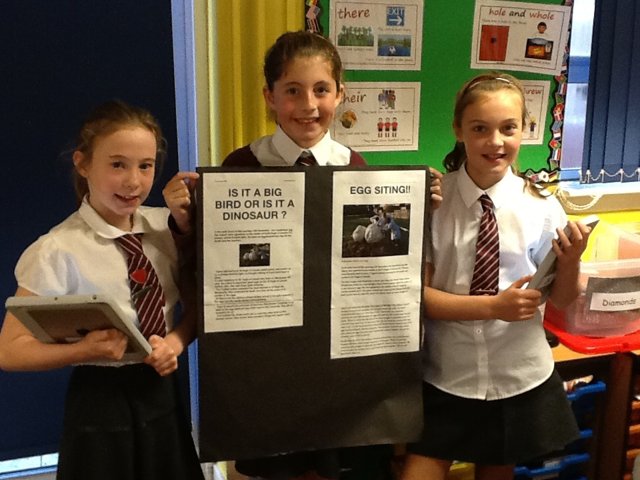 The children have really enjoyed writing their newspaper reports, we have used the iPads to give them a more professional look.
Category: Year 6E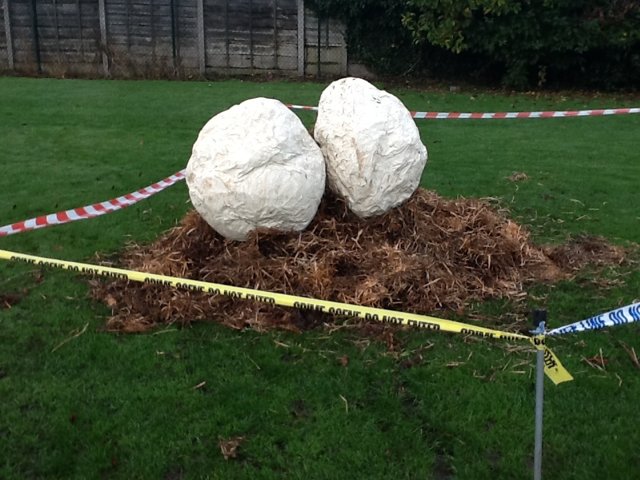 Year Six reporters are currently writing sensational newspaper reports about the strange arrival of the eggs this morning on our school field.
Category: Year 6E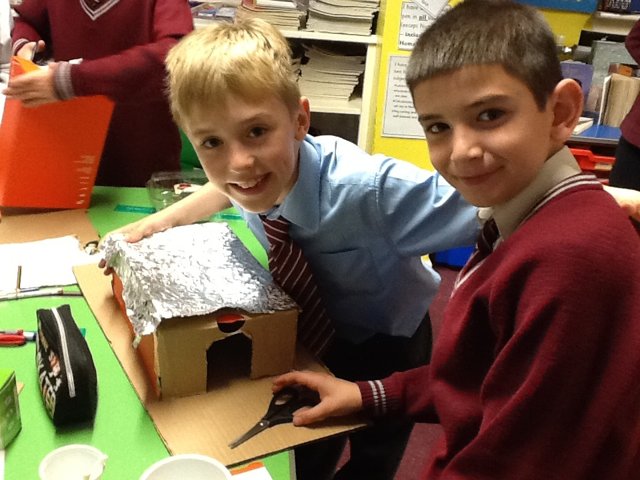 Busy making bomb shelters in year 6 today! The children have thought of many weird and wonderful ideas.
Category: Year 6E
A number of year six children decided to sell cakes to raise money for Cancer Research, they managed to raise a whopping £70.58p today! Well done children!
Category: Year 6E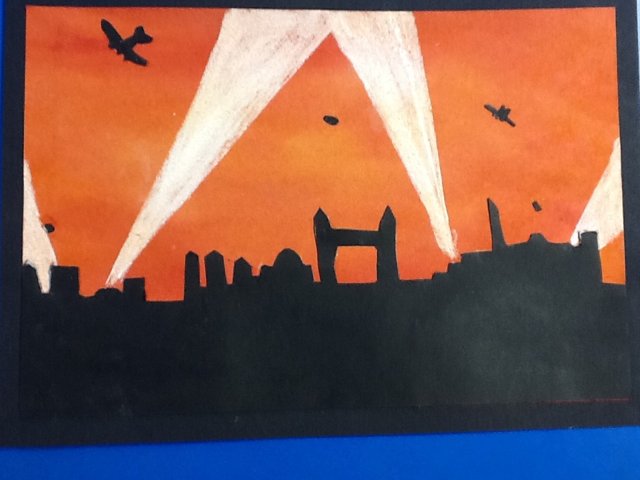 Category: Year 6E